European Parks Academy 2019
Announcement of seminar topics – Registration open!
3 Seminar topics
In 2019, the European Parks Academy will take place from
15-21 July, again in Klagenfurt with the Lakeside Campus next to the Wörthersee as attractive academy venue. In that 3rd round of the European Parks Academy, participants can choose among three different modules:
Module A: World Heritage Sites & Sustainable Tourism

Module B: Ecological Monitoring & Innovative Technologies

Module C: Transboundary Protected Areas & Successful
Management

Training for professionals
The academy program is designed for professionals in nature conservation from all over the world, including administrative and technical staff of protected area management bodies, consultancies and planning companies, NGOs and international institutions, interested scientists or researchers as well as representatives of stakeholder groups having a professional interest in conservation.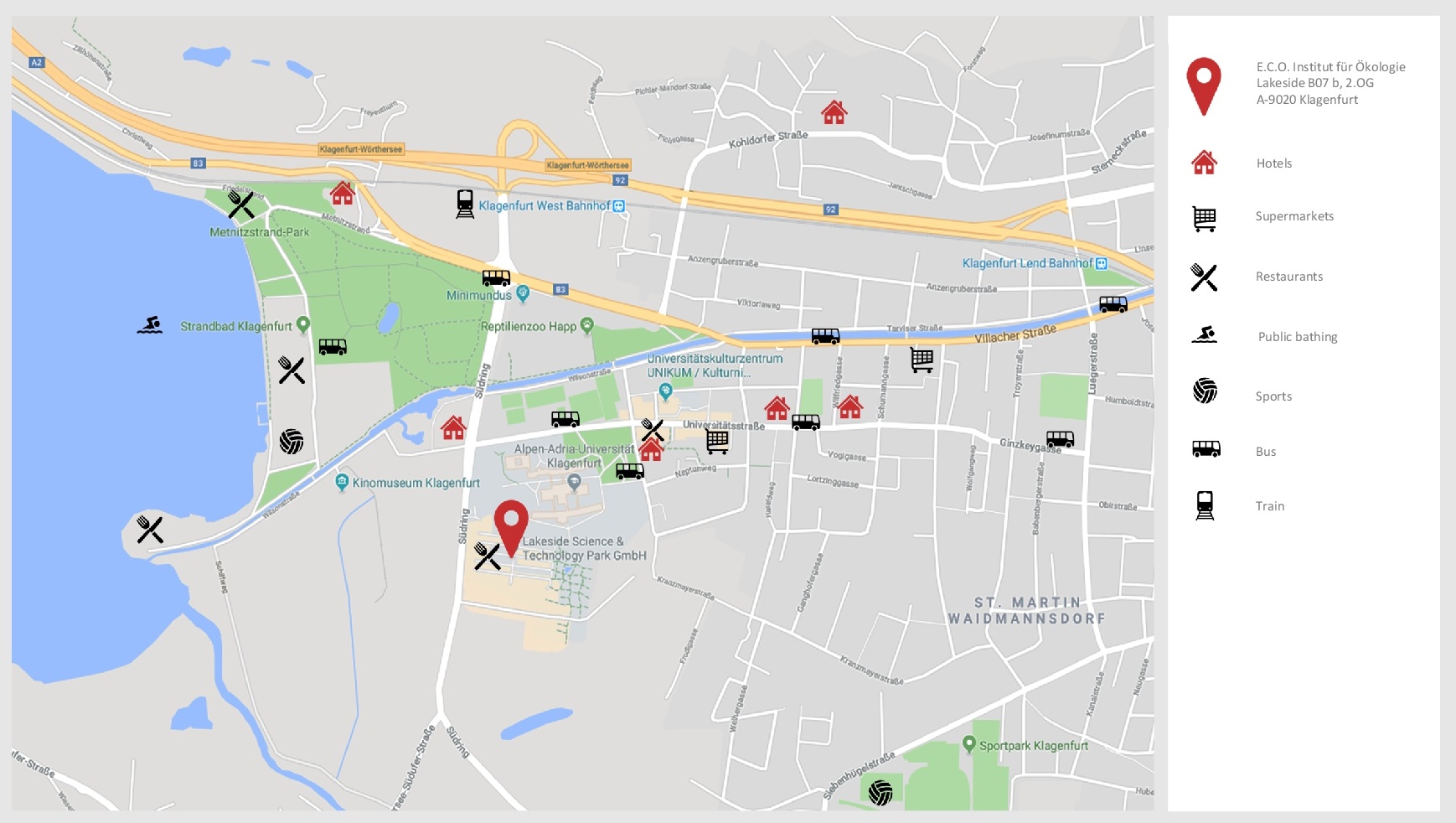 Contact
Contact
European Parks' Academy
c/o E.C.O. Insitute of Ecology
Lakeside B07b, 2.OG
9020 Klagenfurt , Austria
E-mail: epa@e-c-o.at
Programme coordination
Lisa Wolf MSc:
Sustainable development, trainings & education
E.C.O. Institute of Ecology
E-mail: epa@e-c-o.at

Programme directorate
Dr. Andrej Sovinc:
IUCN WCPA Regional Vice-Chair Europe, University of Primorska, Former CEO Sečovlje Salina Nature Park

Mag. Dr. Michael Jungmeier:
CEO of E.C.O. Institute of Ecology, Director of MSc "Management of Protected Areas"